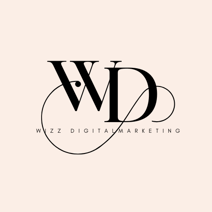 Boost Your Coaching and Consulting Business with Done-For-You Marketing Solutions
Transform your coaching and consulting business with our Concierge Done-For-You Marketing support. We provide tailored solutions that combine expert guidance, execution, and implementation to help you achieve tangible results. Say goodbye to overwhelm, generic advice, and tech frustrations. Let our specialized team handle the heavy lifting while you focus on closing clients and growing your business. Book a consultation now and experience the difference
Rethinking The Support You Need To Grow Your Consulting Business
Before you make that next investment into another coach or overpriced consulting solution, maybe that is not the support you need right now
Don't get me wrong, we are all for getting the support of a coach, but it is all about timing
Do you really need more information? Or, do you need support to implement it?
See, here is how we have seen this play out
You invest in the program, and learn a ton of information, but are suddenly overwhelmed by a number of things.
How do I create email sequences?
Should I even bother with email marketing?
Do I create a funnel?
Should I live launch or evergreen my marketing to reach the audience I want?
How do I craft compelling copy?
Should I run ads?
My new coach said to use TikTok, but I'm not interested in being on TikTok!
The overwhelm leads to uncertainty, which leads to inaction, and poof down the drain that USD $5k, USD$10k+ you invested in the program or consulting package
And in no way are we saying that is the coach or consultant's fault, but what we are saying, is perhaps, this wasn't the time to hire a coach or consultancy, but rather an agency to support you
You will soon realize that information alone won't guarantee your success. You need guidance, execution, and implementation to turn your business ideas, as well as those well-meaning strategies into tangible results. You may have to hire individual experts like copywriters, web designers, and lead generation specialists, and that can be pretty stiff on you financially.
But what if we bundled it up together for you?
Never again will you experience the struggles of:
Endlessly watching videos for hours, only to figure out everything yourself and struggle with practical implementation.
No more overwhelming tech configurations, trying to make sense of software like ClickFunnels, Hubspot, ActiveCampaign, Zapier, Calendly, and others.
No more generic group coaching calls that fail to address your business's specific needs.
No more confusion about what content to create to attract ideal clients.
No more frustration crafting sales copy for emails and landing pages.
No more low-converting sales calls.
No more concerns about consistently generating quality leads.
That is what we offer you with our Concierge Done-For-You Marketing support. A premium solution that is designed to help you achieve your business goals, whether it's significantly increasing your monthly recurring revenue, boosting client enrollment, growing a 7-figure business, or regaining valuable time.
This is how we work
First, we conduct an onboarding call with you to identify the specific gaps in your business through personalized one-on-one consultations. Your business receives the focused attention it deserves
Second, we define a clear, step-by-step path to take you from your current state to where you want to be within a timeframe of 6-12 months
Third, we have a team of specialized experts who will actually implement these steps for you. We take care of the heavy lifting, including creating compelling landing pages, sales funnels, email sequences, content, and sales scripts, as well as handling the technical configurations of your marketing automation
And the best part...
We bring all the marketing expertise, while you focus on what you do best: close the clients and support them
Our Concierge Services, which is a Done-For-You solution, completely defy the conventional approach you may be familiar with. Let's take a look at the "Old Way" of doing things:
Step 1: Hire a consultant or coach for an arm and a leg
Step 2: Watch them give you a solution that has no context to your business, and that ends up being shelved as soon as the engagement is over
Step 3: Participate in coaching or consulting sessions where your specific business often gets overlooked, leaving you with generic advice and the instruction to revisit certain videos or documents for the next steps.
Step 4: Struggle to configure all the tech yourself, leading to frustration and possibly even tears.
Step 5: Hire an internal marketing team member, only to spend 90 days to onboard them not to have them work out. Losing time and money
Step 6: Pour money into advertising, only to discover significant gaps in your process.
Step 7: Repeat steps 3-6 in an endless loop of frustration.
Sound familiar? We've been there too. That's precisely why we've crafted our solution to be the complete opposite.
Introducing the "CONCIERGE WAY":
We begin by performing an in-depth consultation, identifying the specific areas and gaps in your business that require attention through personalized one-on-one consultations. This ensures that your business receives the precise focus it needs.
We then align our proven process with your business, defining a clear action plan that takes you from your current state to your desired destination within a specific timeframe.
Our team of experts will implement these steps for you. This includes creating an irresistible offer, setting up landing pages, lead magnets, and content, nurturing email sequences, and even handling the technical configurations of marketing automation platforms like Active Campaign and many others.
We'll also craft a perfect sales script, enabling you to convert 2-5 times more sales calls, even if you consider yourself less than adept at sales.
The best part is that while we handle all of this, you can focus on what you excel at, leveraging your strengths while we take care of your revenue engineering.
And here's the icing on the cake...
This entire approach is TAILORED to your specific business! It's not about copy-pasting generic templates disguised as "Done-For-You" solutions. It's not a course with hours upon hours of content that leaves you overwhelmed. It's not a group coaching program that fails to address your business's unique requirements.
So, if you're tired of solutions that only provide information without practical implementation, overwhelmed by complex tech setups, and desperately need a team to support you in implementing your vision, then our DONE-FOR-YOU solution is the support you've been searching for!
Why are you still reading this? Book a call NOW and let's discuss how we can transform your business. Let's get started on your journey to success!