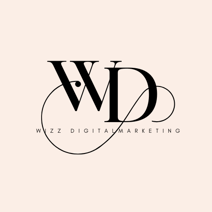 Creating a
Seamless Onboarding Experience: Tips for Working with Wizz Digital Marketing
Seamlessly Onboarding with Wizz Digital Marketing
First and foremost, let us express our genuine excitement at the prospect of collaborating with you here at Wizz Digital Marketing. Your decision to entrust us with your aspirations is a privilege we do not take lightly. We understand that navigating the landscape of investments can be a labyrinthine journey, rife with complexities and uncertainties. However, rest assured, we are steadfast in our commitment to guide you through this process, ensuring it remains as smooth and rewarding as possible.
Our dedication to your seamless onboarding experience begins with a thorough understanding of your unique goals, preferences, and financial situation. This initial step is pivotal, for it forms the foundation upon which our tailored strategies will be built. We encourage open communication during this phase, as your insights enable us to craft a bespoke investment strategy that aligns perfectly with your aspirations. To work with us, we ask all our possible clients to fill out our inquiry form through the call booking option below, so we can understand what you are looking for, the budget you have available, & your current marketing challenges. Thereafter, book at the most convenient time for you, We will then jump on a call to discuss the specifics of what you are looking to invest in. This gives us the opportunity to connect and establish if we will be a good fit to work with each other and discuss options.
After the call, if we are a match, then we will invite you for a Marketing Blueprint Consultation. This is a paid consultation for USD$997 (valued at USD$3000 ) where we will be clarifying the details of the package we believe to be best suited for your needs, and go over a created, bespoke marketing plan for your company with the proposal. The investment can be credited to your contract if we both decide to proceed after you have received the proposal. Your proposal will have a 7 days expiry date.
Accepted the Proposal? Now it is time to start. Before we start any work, we send off all the necessary key documents that need to be signed, along with your first invoice for your setup fees and first payments. This will include our contract, our discovery questionnaire, and then package dependent, a bespoke client portal.
Before any Tactical work can be undertaken, we first undertake a brand audit & strategy project. This is where our engagement kicks off. This is included in your setup investment ( Your Marketing Blueprint Consultation credit will apply here). This is important for us as it sets up the project for success
And finally, receive your welcome pack. In order to make sure our workflow and relationship work smoothly, we send over a bespoke welcome pack, as well as a calendar link to schedule your kickoff call. This covers all information about your package, tutorials, and instructions on anything you need to set up in order for us to work together, plus extra details such as how to contact us.
So, let's get this show on the road. Get in touch today. Fill in your inquiry form and book your discovery call below