Services
Do you need an experienced marketing team to take over your marketing without you having to deal with the headache of different contractors or hiring someone full-time? We would be happy to take it off your plate. Create an inbound Marketing Plan that Attracts Prospects. We'll work with you on implementing a demand generation marketing program that converts leads into clients using a content ecosystem inclusive of social media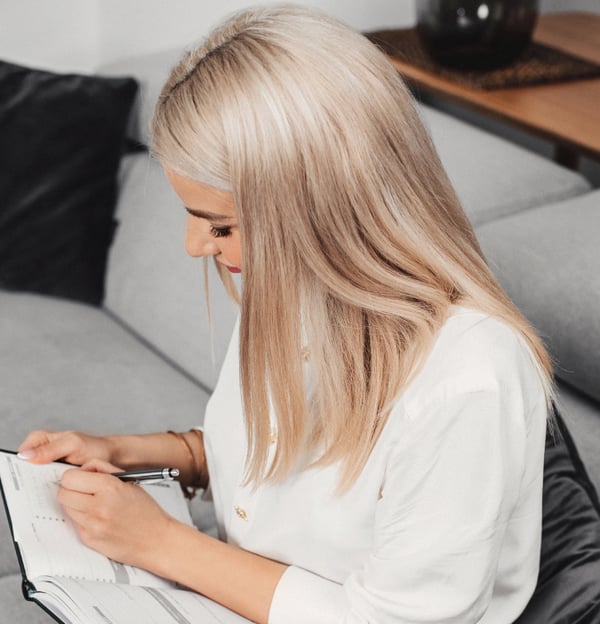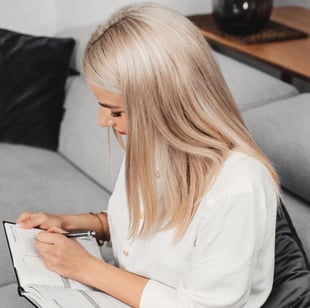 Brand Development & Go to Market
Ready to stand out in your industry, and dominate the market by becoming the brand of choice?
We work with small business owners & Tech startups to position themselves above the competition—and take their businesses to an entirely new level.
We are excited to help you stand out in your industry, and dominate the market with our strategy.
Service
• Bring on a result-oriented, creative marketing team with the ability to identify customer needs and market opportunities.
• Brand development
• Demand Generation & Growth Hacking
• Public Relations & Event management
• Paid Media & Community building
Duration
The initial contract is always for 12 months – this enables both parties to monitor that desired results are being achieved. After the initial contract period, we may extend contractual period for a further 12 months
Pricing
Investment starts at a minimum of USD$ 6000 P/M (Content Marketing, SEO Optimization, Web design/development, PR.& Copywriting only) – the total investment will depend on your business and needs. Above plan only suitable for businesses already in market
We develop go-to-market strategies for your business for offers and take over the implementation of the strategy to ensure its adequately implemented
Encompasses a blend of brand building, Product Marketing, demand generation, and demand capture marketing
We will contribute to the overall growth of the company, and work with sales and development and client success teams to improve revenue. Build the company's annual marketing plan,& budget and manage quarterly execution and reporting for marketing impact. Furthermore, we will conduct market research for various regions and industries and apply it strategically to business growth opportunities. We continuously aim to stay current and ahead of the curve with all-new constantly changing marketing technology, trends, and strategies
If need be, we take on projects that require we create brand narratives, story, media placement, and execute the entire Go To Market function. Such projects are not covered within the scope of packages highlighted, and if this is what is of interest to you as a client, kindly drop us a message at info@wizzdigitalmarketing.online to discuss your needs
Concierge Services
We assign a business development specialist to your business to create appointments for your calendar, while we also support you with training and copywriting services for sales webinars to build relationships with your prospects at scale. This offer is primarily focused on driving sales as it is about generating sales appointment bookings for your sales team, creating sales presentations to warm up prospects at scale ( If the full package is selected), and depending if it's in alignment the team can take on sales roles to ensure conversions
Duration
The initial contract is a minimum of 6 months to enable us to create results.
Pricing
Lite Version. Starts at USD$ 1500 P/M – Includes Social Media Marketing & Management for LinkedIn, Sales Development ( Social Selling) without webinar support or copywriting assistance for sales presentations and launches
Lite Pro Version. Starts at USD$ 2200 P/M. Includes Social Media Marketing & Management for 3 Social Media Networks ( LinkedIn, Instagram,& Facebook), Sales Development ( Social Selling) with webinar or sales presentation scripting,or Tech support or copywriting assistance for 1 sales presentation and launch per month ( Complimentary Funnel Design included valued at USD$ 4000)
The full package starts at a minimum of USD$ 2750 P/M-All lite PRO version + 4 monthly webinars/Sales presentation script writing & support. (A sales consultant can be included at an additional Investment of USD$1000 P/M + Commission)
Fractional CMO or VP of Marketing
Do you want to grow your revenues? Are you looking for an effective way to drive leads and increase sales? Then look no further if you are looking for a trusted partner who can execute effective marketing campaigns. Expand your marketing reach with Wizz Digital Fractional CMO offer Managed Marketing Services (MMS) designed to work with you to scale with your company without bringing on a full-time VP of Marketing or CMO to drive your marketing function. Maybe you can't afford a full-time CMO. Hiring an in-house CMO costs hundreds of thousands of dollars. No worries, though. You can get the same results at a fraction of the investment. Enjoy the luxury and effectiveness of putting your business in professional hands without breaking the bank.
We have found success in delivering marketing campaigns that drive conversions while we scale our clients' businesses. We can do all that and more for your business. Book a Consultation below
Duration
The initial contract is a minimum of 6 months to enable us to create results.
Investment ( Monthly)
Final Investment can be established after the initial consultation, however, investment starts at USD$5500
This Includes:
Strategic planning: Assigned fractional CMO will work with the client to develop a comprehensive marketing strategy that aligns with the company's overall business objectives. This includes market research, target audience identification, competitive analysis, and developing a marketing plan.
Branding and messaging: The fractional CMO will help the company develop the client's brand identity and messaging, including creating a brand guide, developing messaging for different customer segments, and ensuring consistency across all marketing channels.
Digital marketing expertise: The assigned fractional CMO has a deep understanding of digital marketing, including SEO, SEM, social media, email marketing, and content marketing. Will be able to develop and execute effective digital marketing campaigns that drive leads and conversions.
Sales enablement: The fractional CMO is able to work closely with the sales team to develop sales enablement materials, including sales collateral, presentations, and other materials that help the sales team close deals.
Analytics and reporting: The fractional CMO is able to track and measure the effectiveness of marketing campaigns and provide regular reports to the executive team. This includes setting up analytics tools, analyzing data, and using data to inform future marketing initiatives.
Team management: The fractional CMO is able to manage an internal marketing team for the client, Come with experience managing and mentoring team members, provide direction and guidance, and ensure that the team is working effectively and efficiently.
Communication and collaboration: The fractional CMO is able to work closely with the executive team, sales team, and other stakeholders to ensure that marketing initiatives align with the company's overall business objectives. They are also able to communicate effectively and collaborate with others to achieve common goals.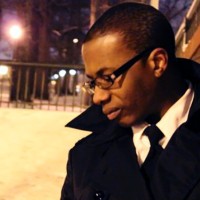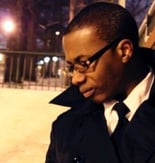 Tanya is a marketing engineer. She can take someone's business goals & engineer a marketing strategy that is efficient. That requires a deeper level of understanding of marketing. The Knowledge, expertise, and resources are relevant to the growth of our business in relation to our business objectives. The expertise and resources have helped guide the business on a path to earning millions in revenue
Terence Patrick . H., Tech Founder, Software Developer, & Solutions Architect
The first consultation is complimentary
People don't buy goods and services. They buy solutions and stories that you tell.